California Registered Agent
The Fairest Price in California
Starting a business in California? You probably noticed that you need a California registered agent. At Registered Agents of California, we made it our goal to provide the best possible value at just $50 per year.
Reliable Local Expertise Since 2005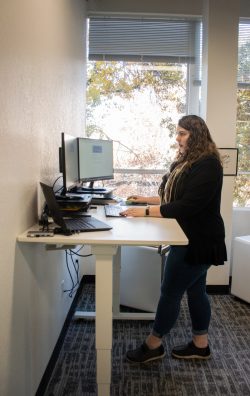 What is a California registered agent?
Don't worry, it's a common question.
A California registered agent is simply an individual or an entity that accepts service of process—legal notice of a lawsuit—and other official documents on behalf of a business. A California registered agent is also known as a California corporate agent, a California agent for service of process, or a California statutory agent.
Basically, if your business gets sued, the State of California wants to make sure the court can reliably contact you. The law requires that the owners of a business are properly notified.
We Also Provide a California Business Address
Let's be honest. If you're starting a business, you need a California registered agent to fulfill your statutory requirement with the Secretary of State. A registered agent service should protect your privacy. Sadly, many companies out there simply don't.
When you hire us, we also provide a business address to use anywhere on your formation documents. This is a serious perk that most companies don't offer. It can help you keep your home address off the public record (and spare you from being the target of aggressive marketing campaigns or — worse yet — surprise visitors at your doorstep). Use of our business address is included at no extra cost when you hire us for registered agent service.
We charge one price. The price doesn't go up year after year. There are no add-ons or up-sells. Just one fair price for a registered agent who protects your privacy: $50.
What do you get with your $50 California registered agent service?
Immediate Access to Digital Client Portal
Use of Our Address for your California Business Address
Year-Round Compliance Monitoring & Online Tracking
All State Forms and Templates in Your Portal
All Corporate Documents we Receive are Scanned to You in Real Time
Cancel for Free Anytime
Our fees are low because we keep overhead down and operate with a small but efficient staff. Our business model is simple: excellent customer service leads to repeat business. If you stay with us year after year, then we do well. If we don't meet your needs, you go somewhere else, and our business suffers.
That's our plan in a nutshell.
California Registered Agent Requirements & Duties
We Accept Service of Process & Legal Notices
When your company is sued, we accept the service of process sent by the court. We scan it and upload it to your client portal and notify you immediately. This gives you ample time to respond to the lawsuit.
We Accept Business Mail & Compliance Reminders
We scan and upload all official business mail and state notifications, like tax documents and compliance reminders that are sent by the Secretary of State. Our compliance tracking software updates you regularly throughout the year to ensure that you do not miss compliance deadlines.
We Prepare & Submit Additional California Business Filings
As our client, you will have access to our full database of California business filings. You can download these forms and file them yourself whenever you need, or you can hire us to prepare and submit them for you. These include annual/biennial filings (like your Statement of Information) and regular maintenance filings like amendments to your formation documents.
We Protect Your Reputation
Even the most upstanding companies receive frivolous lawsuits. As your registered agent, we accept legal notices on behalf of your company, which means that such notifications are never served in front of your customers or clients.
We provide a California Business Address
You'll have to list a business address on your formation documents, and that address will become part of the public record. To protect your privacy, we provide a California business address for you to use on your filings.
What Do I Get for $50 a Year?
The Fastest, Most Reliable Compliance Alert System

Probably the worst thing that can happen is for your registered agent to fail to deliver your service of process in a timely manner. Believe it or not, this is common in the industry, as there are no real standards for registered agents. Late delivery can lead to a default judgment against your business and losing your legal authority to do business in California. This is why we have designed the quickest, most efficient alert system in the business.

Your service of process is scanned and uploaded into your client portal immediately after we receive it. This instantly kicks in our alert notification system, and you will receive an update the same day: email, phone, fax, text, mail — whichever method you prefer. Want us to contact your lawyer? Business partners? Spouse? Simply add them to the list, and we will notify all of them.

A Secure Client Portal for Storing & Managing Business Documents

Your client portal is for more than viewing service of process. You can order any California business filing you ever need from your client portal, and we will store all of these filings in your account for you to view whenever you need. All of your official documents, business mail and legal correspondence can be stored in your client portal, giving you a single secure center to manage all your business documents throughout the life of your company.

Easy Expansion Into Other States

As your business grows, you may find yourself ready to expand into other states. This will require registration with those state's governing agencies. We can prepare and file all the necessary paperwork for every state in America, ensuring that you are fully compliant with those states' laws. In addition, we can provide the same compliance notices for additional states as we do for California.

Total Customer Support Throughout the Year

If you ever have a question about our service, California business filings, or other related topics, you can give us a call anytime. We know every aspect of California business, and you can always get us on the phone. Customer service is our number one priority.
California Registered Agent FAQ
Why Hire A California Registered Agent Service?
Why Do I Need a Registered Agent?
Can I Be My Own Registered Agent?
How Does Service of Process Work?
How Are You Different From a Statutory Agent?
Can I Change Agents at Any Time?
What is Legally Required of a Registered Agent?
Can an LLC Be Its Own Registered Agent?
Do You Charge More for High-Volume Clients?
How Does the SOS Know My Registered Agent?

Why Hire A California Registered Agent Service?
You Don't Have a Physical Office
This is the law. You have to list a physical address in California. If you're a web-based business or someone who works from home, then hiring a registered agent solves this problem.
You Don't Work Regular Hours
A registered agent is required to keep regular business hours. If you work a non-government schedule, then you'll need a registered agent.
You Desire More Privacy
You can be your own registered agent in California, but you'll have to list your name and address in the public record. Many business owners don't want the hassle that comes with this (unsolicited phone calls, junk mail offers, etc.). Hiring a registered agent keeps your information out of the public record.
You Don't Want the Hassle
Your registered agent handles a wide range of business paperwork, logs these important documents and tracks your compliance deadlines. Many business owners find it simpler to hire an agent instead of doing this themselves.

Why Do I Need a Registered Agent?
The California Corporation Code Section § 1700-1702 requires that all corporations, LLCs and other business entities appoint and maintain a registered agent. You can't start a business without one (unless you're a sole proprietor, in which case you don't have to form an entity at all).
Additionally, a registered agent is required to have a physical address in California, and this office must be kept open throughout the year during regular business hours. This ensures that certified mail can be delivered in a reasonable time frame.

Can I Be My Own Registered Agent?
Absolutely! Many small business owners will designate themselves as their own registered agent. There are, however, a few drawbacks to be aware of:
Your information is entirely public. This includes your full name and address and contact information.
You must have a physical address in the State. If you don't have a business office, you must list your home.
You must keep regular business hours, so you may be at a disadvantage if you keep odd business hours.

How Does Service of Process Work?
When a lawsuit is brought against your business, a court will issue a service of process: an official notice that your company is being sued. A process server will look up your company's state registration documents and find your registered agent. The process will then be served to your agent.
Serving your registered agent is considered legal notification of a lawsuit. Even if your agent fails to notify you, the court will assume that you are aware of lawsuit and you will be expected to respond appropriately.

How Are You Different From a Statutory Agent?
We're the same thing. There are a number of names for registered agents:
Agent for Service of Process
Statutory Agent
Commercial Agent
Resident Agent
All of these terms refer to the same service.

Can I Change Agents at Any Time?
Of course. You can change your California registered agent at any time by filing a Statement of Information with the California Secretary of State. This can be done easily online.
Corporations and LLCs have a regular filing window for submitting a Statement of Information. If the only thing you are changing is your agent and you file outside of your normal window, then the filing is free. Otherwise, the fee is $25 for corporations and $20 for LLCs.

What is Legally Required of a Registered Agent?
California registered agents are required by law to:
Maintain a California registered office (a physical address, not a PO box)
Keep regular business hours all year long
Maintain a California mailing address
Accept service of process and legal correspondence on behalf of clients
Contact clients when documents are accepted
Forward documents to clients in a timely manner

Can an LLC Be Its Own Registered Agent?
Not in California. State law specifically forbids LLCs from serving as registered agents in California.

Do You Charge More for High-Volume Clients?
No.
No matter how much correspondence we receive on behalf of your business, we charge you the same amount each year. Our rates don't go up, and we have no per-doc fees.
We serve many high-volume clients who get dozens of services of process each year. One of the reasons they remain satisfied with our service is because we don't charge them extra for handling their correspondence.

How Does the SOS Know My Registered Agent?
When you appoint a California registered agent, you make this designation on official formation documents which are filed with the Secretary of State. For LLCs, this document is called Articles of Organization. For corporations, it is called Articles of Incorporation.
The only other way to inform the Secretary of State is if you are changing agents, in which case you file your Statement of Information and make the change there.

How Do I Cancel Service?
We've done everything we can to make canceling our California registered agent service a simple process. Simply log into your online account and cancel service with a one-click button. You don't have to call us or listen to a hard sell proposition. We'd love to keep your business, but we hate when canceling service is tough, so there's no way we'd do that to our own clients.