Same Price Every Year
No Hidden Fees
Instant Online Account
How Do We Provide the Best Value?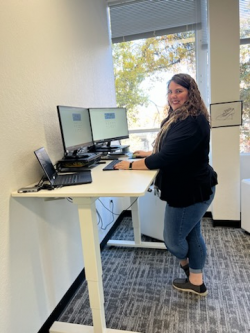 Commitment to Reasonable Market-Based Pricing
We offer low-cost local service. See, you had three lousy options back in the day.
Option 1: Fork over a few hundred dollars a year for registered agent services from a 1,000+ employee national conglomerate.

Option 2: Hire a company started by former employees of the aforementioned companies at a starting price of $129 and get bombarded with relentless calls and up-sells.

Option 3: Order service from a website charging $99 and pay extra fees later if they actually do anything for you.
We determined that we could provide the best value to our clients by charging $50 a year for registered agent service. That's it. Many other businesses are trying to raise their rates. We're trying to raise our value.
How is it that we pull this off? Easy: we're locals. That means we don't work far from the Secretary of State and we know California business really, really well.
Commitment to Real Value in Formation Services
We guarantee convenience and expedience. Sure, you could form your own business and serve as your own registered agent. Thing is, going solo means your personal info will likely become public record—not to mention the mountain of junk mail you'll get.
You could sign up with an expensive big-name company. But then you're paying way too much for a company that will take forever to get your business formed. You could hire a cheap knockoff website to form your company. This company plans to make money primarily by selling your contact information to anyone and everyone who was willing to pay for a lead.
Or you could hire us because we're both affordable and capable of providing you security, stability, and world-class customer service.
We believe Registered Agents of California is and always has been the best value in company formation services. Through your secure online account, you'll have access to pretty much any California business document you'll need (pre-filled with our information). We scan and upload your mail to that same secure online account. And because we're local agents, we can get your documents to the California Secretary of State's office ASAP.
Commitment to Value Your Time
Are you still reading this? If so, we're sorry! We'll try to button it up here for you.
We know what it's like to spend days researching a service online, finally deciding to pull the trigger, filling out the signup form, putting in our credit card information, and then getting sent to a "Thank You" page and thinking, "Okay, what now?!" Maybe you pick up the phone and call and up on hold for an hour or send an email that goes unanswered.
Never at California Registered Agent. Call us, and an expert will answer the phone, ready to help.